TOPIC: Making inclusive education visible

WORKSHOP
INTEGRATION OF THE SOCIO-CULTURAL SPACE OF THE HEARING AND ACOUSTICALLY CHALLENGED PEOPLE THROUGH THE ACTIVITIES OF THE DIRECTION OF THE THEATER OF FACIAL EXPRESSIONS AND GESTURE "DO YOU HEAR?!" OF THE YOUTH ASSOCIATION OF THE PEOPLE'S COLLECTIVE OF AMATEUR ART WORK "THE EXPERIMENTAL STUDIO MY LITTLE THEATER"
Olga Moshenko & Karina Zaytseva 

Kursk State University, Russia
The plan of the performance
1.     Video performance "Tell me the music", episode 1 "Violin" (10 min)
2.     Practical introduction to the Russian sign language
3.     Presentation of a student project within the framework of the team's activities
---
SEMINAR
INCLUSION WITHOUT EXCLUSION. INCLUSION REALLY MEANS ALL!
Anne-Dore Stein
Protestant University of Applied Sciences Darmstadt, Germany
The seminar will focus on the understanding of an Inclusive Education system and pedagogy which allows to include every child. We will discuss the parameters and preconditions of such a pedagogy and the challenges of its realization in Germany nowadays.
---
TALK/DISCUSSION
PSYCHOLOGICAL WORK WITH CHILDREN WITH AUTISM
Vanane Mizoyan

Vanadzor State University after H. Tumanyan, Armenia
Symptoms and features of children with autism. Problems of diagnosis, characteristics of emotional, cognitive processes, behavior and  behavioral reactions. Communication of children with autism with peers and parents.
---
LECTURE
ISSUES OF SPATIAL THINKING FORMATION IN PSYCHOLOGICAL THEORIES OF LEARNING
Margarita Shahverdyan & Gohar Dokholyan
Vanadzor State University after H. Tumanyan, Armenia
With the change in the paradigm of education, some popular teaching theories that offer different ways of shaping and developing the thinking of schoolchildren (associative-reflexive, the theory of the gradual formation of mental actions, the concept of types of generalization in teaching) acquired a new meaning. In the theories analyzed, the cognition process is presented as a process of synthesis of the results of activity. In contrast to the above mentioned theories, we propose to consider the process of formation of mathematical concepts through the analytical method of cognition in teaching, which makes the student involved in the process of "genetic" development of the concept. Today, when the process of technologization of education is underway, the application of this approach is becoming more and more relevant.
---
TALK/DISCUSSION
ISSUE OF ORGANIZING INCLUSIVE EDUCATION IN SECONDARY SCHOOL
Nare Hovhannisyan & Mane Mkrtchyan, Asya Abovyan, Lilit Niazyan
Vanadzor State University after H. Tumanyan, Armenia
I have carried out research on inclusive education and would like to present the outcomes of my research.  Afterwards I would like to have a discussion with my international audience about the issues of inclusive education.
---
FILM/PHOTO PRESENTATION
STUDENT'S PROJECT "IPP-QUEST" (QUEST OF INSTITUTE OF PEDAGOGY AND PSYCHOLOGY)
Natalia Shipova
Kostroma State University, Russia
The film tells about a student's project of creating a quest room. Tasks in this room take into account the psychophysiological characteristics of children with disabilities. Quest room is a new form of educational and entertainment programs for Russia. It helps children
to be completely immersed in event. Children receive a charge of positive emotions and are actively involved in developing activities.
---
LECTURE
SOCIAL AND PEDAGOGICAL PRACTICE WITH DEVIANT CHILDREN AND ADOLESCENTS IN THE EDUCATION SYSTEM
Dmitry Vorontsov

Kostroma State University, Russia
The lecture examines the practical aspects of the work of a social teacher and other school specialists with deviant children and adolescents. Opportunities and limitations of employees in the education system.
---
FILM/PHOTO PRESENTATION
STUDENT EDUCATIONAL PRACTICE OF THE INSTITUTE OF PEDAGOGY AND PSYCHOLOGY
Tatiana Adeeva & Ulyana Sevastyanova

Kostroma State University, Russia
We want to tell you about the practice of students of the specialty "Special Psychology and Education". Students will tell you where they practice, what methods they use in their work, and share their impressions. You will see photos of the classes
---
LECTURE
INCLUSIVE EDUCATION IN POST-GENOCIDE SITUATION, RWANDA: POLITICAL ORIENTATION, PRACTICES AND CHALLENGES
Emmanuel Niyibizi
Protestant Institute of Arts and Social Sciences (PIASS); Rwanda
In this contribution, I would like to share existing policies of inclusive education in Rwanda. Moreover, I will reflectively share my observations as far as inclusive education practices are concerned. More than that, I would like to discuss challenges as well as perspectives.
---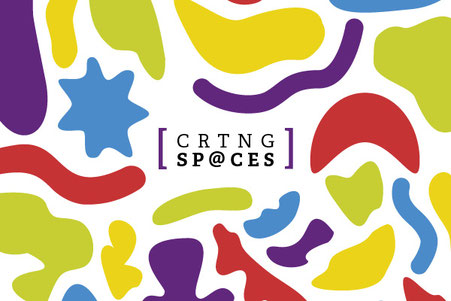 ---
TOPIC: Making children visible

LECTURE
GROWING UP ON THE RUN - PLACES IN THE IN-BETWEEN SPACE
Urszula Markowska-Manista & Olena Sakaliuk
The University of Warsaw, Poland
In this seminar we will discuss the lives of young people and the challenges for education in refugee camps. Refugee camps construct life stories of adults and young people. Each camp has its unique history of dependence on humanitarian aid and a unique history of activities in search of alternatives to stagnation and the goal of initiating new possibilities for action within the limited development available. We will discuss international projects and practices that support education and the resulting process of rooting in place (refugee camps). We will also analyze educational practices focused on youth work and activism (in both local and global dimensions), as well as the dilemmas of education in a refugee camp related to both inclusion in and exclusion from society.
---
LECTURE
PSYCHOLOGICAL CARE OF TRAUMATIZED CHILDREN IN DOMBAS WARZONE IN UKRAINE
Olena Sakaliuk
The University of Warsaw, Poland
The changes in Ukraine have changed the attitude towards children and young people affected by the armed conflict
armed conflict in the east of the country. Hence, in this presentation, I analyse the situation of children in the midst of war and search for ways to solve the problem. I draw attention to the offers of social and educational support for children affected by military aggression in Ukraine in terms of ensuring, respecting, and protecting children's rights.
---
SEMINAR
RIGHTS OF CHILDREN "OUT OF PLACE" IN THE JANUSZ KORCZAK EDUCATIONAL METHODS
Dominika Zakrzewska-Oldzka
The Maria Grzegorzewska University, Poland
During the seminar participants will learn about the sensitive social context of Janusz Korczak work with children and the specific of education methods implemented by him, that were aimed at promoting children rights and empowering children to be active in taking decisions that concerned their situation. We will also discuss Korczak understanding of the children rights and implementation of his methods nowadays at the educational centres.
---
WORKSHOP
TRANS*CARE - SELFDETERMINATION OF GENDER AND THE ETHICS OF LISTENING
Claudia Maier-Höfer
Protestant University of Applied Sciences Darmstadt, Germany
Self-determination of gender is expressed in a singular way. This is a challenge for listening to on the part of adults. An ethical-aesthetic reception is linked to a rationality that adults elaborate in their own ways of thinking and what they want to change about themselves and their position in the structures. The transformation of social practices emerges from these moments as "lines of flight and resistance" that emanate from young people who determine their own gender. This approach of post-structuralism is given space in the discourse to expand the ontology of gender assignment and creative practices in kindergarten, school and social work.
---
POSTER PRESENTATION
FORMATION OF TOLERANCE OF PRIMARY SCHOOLCHILDREN IN THE CONTEXT OF EXTRACURRICULAR ACTIVITIES
Tatyana Sutyagina
Kostroma State University, Russia
Younger school age as the most important period of human psychosocial development. At this age, the child is included in adult life, forms his identity and assimilates various social roles. His global life orientation depends on how he will relate to the world in general, to himself and others in this world. An attitude of tolerance and trust is the foundation of human coexistence, not conflict. The affirmation of the spirit of tolerance in the school, the formation of an attitude towards it as the most important value of society is a significant contribution of school education to the development of a culture of peace on Earth.
Raising a tolerant personality is a complex process carried out by the entire social reality surrounding the child. It is the teacher who plays a huge role in educating the child in the spirit of tolerance. But this does not happen spontaneously. For it to be purposeful, it is necessary to create an organized pedagogical activity in the classroom, full-fledged work of a teacher with students. The primary school teacher is faced with the task of fostering tolerant principles of interaction in children, that is, not innate, but developing, undergoing stimulation and correction.
In extracurricular activities, the student's position changes significantly: indirect pedagogical guidance replaces the teacher's indirect pressure on the student through interaction with the student collective, which increases the activity of students in all types of activities.
In primary school, teachers must uphold and embody the values of tolerance that foster the successful interaction of each child in the school community, the social adaptation of children and the development of the ability to resist intolerant relationships.
---
TOPIC: Making people with disability visible

SEMINAR
STRATEGIES OF CREATING EMPLOYMENT OPPORTUNITIES FOR PEOPLE WITH INTELLECTUAL DISABILITY IN DEVELOPING COUNTRIES: MLANDIZI VOCATIONAL TRAINING CENTRE IN TANZANIA
Caroline Shedafa
Evanglical Lutheran Church in Tanzania - Eastern and Coastal Diocese
The presentation will give an overview of the situation of people with disability in Tanzania and on how the Mlandizi Project was started, how the vision was developed, how it is implemented. The presentation wants to inform and inspire participants who are interested in learning about social work in the disability sector in an African country.
---
FILM/PHOTO PRESENTATION
WORK OF VOLUNTEERS IN THE PUBLIC ORGANISATION OF ADULTS WITH MENTAL DISORDERS "WHITE DOLPHIN"
Svetlana Khazova
Kostroma State University, Russia
We will talk about the work of student volunteers with adults with mental disabilities. The presentation shows the experience of students in organizing holidays, hiking trips, sports events with adults with intellectual disabilities.
---
LECTURE
DAY CENTER FOR PEOPLE WITH FUNCTIONAL DEFICITS AND THE INITIAL STAGE OF AGE-ASSOCIATED COGNITIVE IMPAIRMENT OF THE OGBU "ZAVOLZHSKY BOARDING HOUSE FOR ELDERLY CITIZENS AND DISABLED PEOPLE"
Olga Vericheva & Ekaterina Romanova 

Kostroma State University & Zavolzhsky boarding house for elderly citizens and disabled people, Russia
In the form of an excursion, hospital-replacing technologies of the care system for elderly citizens and the disabled will be presented.
---
LECTURE
LIFE TRAJECTORIES OF ADULTS WITH DISABILITIES
Svetlana Khazova & Natalia Shipova, Tatiana Adeeva

Kostroma State University, Russia
The lecture identifies the main problems of personal development of people with disabilities in adulthood. The analysis  specifics of the life trajectories of people with different types of disorders is presented.
---
STUDENT PROJECT/RESEARCH PRESENTATION
"LEAVES DON`T SHINE INTO THE SUN"* - DOING ART BETWEEN PARTICIPATION AND EXCLUSION
Elke Schimpf und Anja Göbel

Protestant University of Applied Sciences Darmstadt, Germany
We will present the results from a B.A. thesis that dealt with the possibilities and boundaries of doing art, in relation to extended empowerment of the addressees of social work against a background of social exclusion and ambivalent experiences of belonging.
A focal point for us is to make people with impairments have their say and be taken seriously.
So in our presentation we will focus on ethnographic observations carried out during the research in artists' groups, in a facility where people with impairments live and work. We will present works of artists with impairments that demonstrate their experiences with and thoughts concerning exclusion, or not-belonging and belonging.
We would be happy to share and discuss perspectives and the consequences of different actions for social work, in relation to how to shape artistic offers to be a resource of empowerment and create spaces of belonging for their addressees.
*Title of a painting by an artist with impairments

---
TOPIC: Making history visible
VIRTUAL INSTITUTION VISIT
CONVOI 77 - REMEMBERING THE LIVES AND STORIES OF DEPORTEES
Julie Bronstering, Serge Jacubert, Georges Meyer, Claire Podetti & Laurence Klejman
Convoi 77, France
Convoi 77 – remembering the lives and stories of the deportees of one of the last convoys from Drancy to Auschwitz. Our goal: writing a biography for each and every one, in order not to forget. Presentation of our work, our aims and the motives of our organization in a short English video, followed by a round of questions with the German volunteer Julie Bronstering. How do the biographies come to life? Who is involved with the process and how are we coping with the current situation?
---
TALK/DISCUSSION
MAKING FIRST NATIONS PEOPLE IN CANADA/NEW BRUNSWICK VISIBLE
John Valk, David Perley, Imelda Perley, Patsy McKinney & Carol Nemeroff
University of New Brunswick, Canada
In our talk we will speak about
1) Creating Spaces in the public educational system for enhancing knowledge, culture, history and spirituality of First Nations People;
2) Creating Spaces within the dominant Canadian culture for the flourishing of First Nations knowledge, culture, history and spirituality;
3) Creating Spaces for First Nations People to regain confidence in themselves and in their rich heritage and culture;
4) Creating Spaces within First Nations communities to regain their own rich heritage and culture.
---
LECTURE
IS JEWISH PEDAGOGY DIFFERENT? PERSPECTIVES OF A DIALOGICAL PEDAGOGY TODAY IN THE LIGHT OF JEWISH EDUCATION'S GREAT PERSONALITIES IN THE 20TH CENTURY
Gesa Biffio
Jewish International School Berlin - Masorti Elementary School
Against the background of the dialogue concepts by Martin Buber and Janusz Korczak, the seminar will examine current music education projects that draw on Jewish education sources. These include institutionally established formats for music kindergartens and schools and intercultural music projects in work with refugees and interreligious music education programs in Germany and Israel.
---
FILM/PHOTO PRESENTATION + DISCUSSION
STUDENTS AGAINST OBLIVION FOR DEMOCRACY
Cooperation of "Schüler gegen Vergessen und für Demokratie" /students against oblivion and for democracy" der Lichtenbergschule - Gymnasium Europaschule and Protestant University of Applied Sciences Darmstadt, Germany (Margit Sachse und Claudia Maier-Höfer)
Presentation of the international participative WebApp  "footprints for freedom - united against antisemitism, racism and hate".
In a film we first present the international Webapp and its function. Memorials and the culture of remembrance in the Rhine-Main area will be presented. From working out the history of the Holocaust, to making Jewish life recognizable in the present, attention is drawn to the dynamics of exclusion, hatred and violence that became visible in attacks in Germany in Hanau and Halle. Subsequently, the culture of remembering will be related to the discussions on right-wing ideologies that function globally in networks, and the recognition of prejudices that are taken for granted will be elaborated. What remembering means in this context will be explained by the students using the app. The film is in English and the discussion will also take place in English.
---
WORKSHOP
PARTICIPATION AT AND CONTRIBUTION TO THE WebApp "footprints for freedom – united against antisemitism, racism and hate" FOR ALL WHO BECAME VISIBLE DURING THE CONFERENCE AND BEYOND
Cooperation of "Schüler gegen Vergessen und für Demokratie" /students against oblivion and for democracy" der Lichtenbergschule - Gymnasium Europaschule and Protestant University of Applied Sciences Darmstadt, Germany (Margit Sachse und Claudia Maier-Höfer)

Teachers and learners can upload contributions to the app on relevant topics they have developed during the International Week and before. The importance of remembering and the importance of not forgetting are linked together in order to create a digital event that encompasses both local and global dynamics. The forms of remembering expand to recognize projects in the present that embark on a common search for traces in a pluralistic society now and in the near future.  Searching traces and creating new ones with one's own life being open minded, reflexive and emphatic is shared via the Webapp.
We will talk together about the content to be elaborated and upload what is already compiled on the Webapp.
---
TALK/DISCUSSION
TALKING ABOUT THE HOLOCAUST WITH MUSLIM STUDENTS - "We cannot expect young people to show interest in the suffering of other people if we do not show interest in their own history."
Sabeth Schmidthals, Margit Sachse
teachers
History teacher Sabeth Schmidthals presents her project together with young people from Berlin. In order to find a common approach to the history of the Holocaust in Germany, she talks with young people from different countries of origin about anti-Semitism and the persecution of Jewish people in the past and in the present. Afterwards there will be a discussion with Sabeth Schmidthals and the (former) students Chrissi, Omar and Isra.
---
PRESENTATION OF PLANNED PROJECT
KNOWING ABOUT EACH OTHER IS WORKING TOGETHER - A MEETING OF LIBERAL WOMEN RELIGIOUS REPRESENTATIVES FROM GERMANY AND FRANCE
Château d'Orion and team, France
Society in crisis, migration and the fear of the supposedly feared "alienation" have to do directly with different traditions coming together. The different denominations play a major role in this. What task can the denominations themselves take on to promote peaceful social coexistence and make a meaningful contribution to future-oriented thinking and action?
On the basis of Franco-German friendship, taking into account the different national conditions, we ask ourselves how the religions can succeed in transforming hatred, violence and intolerance into understanding for each other. In both countries there is an increase in extremist, especially anti-Semitic attacks and assaults.
In 2021, four world religions will meet in Château d'Orion, namely four representatives each of a liberal faith from Germany and France. Their main topics: Peaceful coexistence, migration, gender justice and combating racism and anti-Semitism. They are inspired by regional, historical circumstances, including the Gurs internment camp, the Protestant Jeanne d'Albret Museum in Orthez.  In addition, the young generation on both the German and French sides will be asking questions.
A film documentary will not only capture the encounter, it will also tell the stories of courageous women who dare to overcome social divisions through their religions in order to search together for solutions and new ways of cooperation.
---
TOPIC: Making LGBT*IQ people visible

TALK/DISCUSSION
LIBERTY.IDENTITY.ME!
THE FIGHT IS NOT OVER: HIGHER EDUCATION AND QUEER IDENTITY
Chantal Habicht-Mosterts, Lissa Anstätt, René van der Drift & Annika Beer
Protestant University of Applied Sciences Darmstadt, Hogeschool Leiden, NL & Vielbunt e.V. Darmstadt, Germany
Gender identity, gender expression, biological sex, sexual orientation – ME!
This workshop puts its focus on everyday experiences of LGBTIQ people of both the Netherlands and Germany. Starting with a theoretical input of the topic by lecturer René van der Drift from Hogeschool Leiden there will be different people from the Netherlands and Germany talking about their struggles and experiences with (institutional) discrimination at higher education facilities as students, lecturer or researcher. There will be time for questions and discussion in break-out rooms. One goal of the discussion in break-out rooms is to come up with ideas and concepts to help higher education facilities to become more diverse and welcoming for LGBT*IQ people.
---
---
TOPIC: Making health & mental health visible

SEMINAR, FILM/PHOTO PRESENTATION
PSYCHOLOGICAL FITNESS - A PROJECT OF UNIVERSITY PSYCHOLOGICAL SERVICE IMPLEMENTED DURING THE PANDEMIC
Elena Domyreva & Svetlana Ilina, Elena Larina, Lyudmila Dukhova 

Kursk State University, Russia
We present the experience of the psychological service of Kursk State University and, in particular, the implementation of the Psychological fitness project during the coronavirus pandemic and distance learning. The project is aimed at reducing risks and creating a psychologically safe educational environment for all its participants during the emergent transition to distance learning. Professors and students of the Faculty of Pedagogy and Psychology of KSU have developed a series of online events aimed at preserving the psychological health of participants in educational relations. During the project implementation, we used such methods of work as art therapy, relaxation exercises, psychological education, training exercises.
---
TALK/DISCUSSION - international scientific seminar

PSYCHOLOGICAL WELL-BEING OF A PERSON AND A GROUP IN THE CONTEXT OF A PANDEMIC AND SELF-ISOLATION

Anna Samokhvalova, Maria Saporovskaya  & Monojit Ray Principa
Kostroma State University & Barrackpore Rastraguru Surendranath College, Russia

---
TOPIC: Making elderly people visible

LECTURE
GROWING SUSTAINABLE (DIGITAL) NETWORKS TO SUPPORT ELDERLY
Michael Vilain & Matthias Heuberger
Protestant University of Applied Sciences Darmstadt & Institute for Future Studies - Protestant University of Applied Sciences Darmstadt, Germany
Inidividual social networks are a natural but rarely well reflected part of everyday life. As we grow older not only do our mental and physical abilities change. Also size and support capacity of personal networks decrease in old age, leading to growing isolation and loneliness. As recent studies show this can result in a loss of quality of life, a rise in multimorbidity or mental disorders. Hence, forms of rebuilding personal networks can contribute to the living situation of the elderly.
This lecture reflects a research project the IZGS conducted for the Federal Ministry of Education and Research (Germany) between 2016 and 2020. The results from two investigation areas show that it is possible to generate new sustainable and partially digitally organized personal caring- and sharing networks under certain circumstances. 
---
LECTURE
TECHNOLOGIES FOR ACTIVE AGING IN SOCIAL WORK WITH THE ELDERLY
Olga Vericheva & Ekaterina Vasilkova

Kostroma State University & Zavolzhsky boarding house for elderly citizens and disabled people, Russia
Population aging is generally recognized as one of the main global challenges to socio-economic development. At the same time, in recent decades, the world has seen a transformation of the perception of aging from an acutely negative to a balanced one, taking into account not only the problems arising from the change in the age structure of the population, but also the opportunities that open up in the spheres of consumption, lifestyle and quality of life, economic, social and political activity, and also education. Active aging, formulated in 2002 in the World Health Organization's Framework for Active Aging, describes "the process of optimizing opportunities for health, community participation and human security to improve the quality of life as we age". Active aging technologies are aimed at developing and realizing human potential, which is based on an increase in life expectancy. The lecture will consider the forms and methods of creating conditions for the continuation of a productive and independent life by all citizens, while simultaneously mobilizing the potential of an aging society for its continuous sustainable development.
---
STUDENT PROJECT/RESEARCH PRESENTATION
DIACONIA AND AGEING: EXPERIENCES FROM UNITED EVANGELICAL MISSION - UEM
Rev. Godwin Ampony & Rev. Matthias Börner
United Evangelical Mission - UEM, Germany
The world is increasingly experiencing population ageing, a phenomena which is being observed both in the global north as well as the global south . While some governments particularly those in the global north are taking action to meet the changing demographic pattern in ageing, same cannot be said by the global south governments. Absence of strong welfare system targeted at the elderly remains a major challenge . Many Governments in the global south likewise Churches and diaconical institutions are not in a better position of meeting the needs of population ageing . The research is aimed at developing a diaconal response to ageing which is a growing global phenomenon but have more with local and contextual implications. Expected findings and results is to equip diaconia institutions and churches in designing and implementing Ageing Programmes and Projects in local context. The research as an ongoing work has employed combination of different research approaches including; Action Research, Case Study, Qualitative, Quantitative, Survey, and Narrative inquiry and stories. Findings and results of the research would be presented in an International conference in October 2021 in Sri Lanka and later published.
The empirical data on which the research is based on is from the World Population Perspectives: 2019 Version. The population outlook forecast that globally by 2050, one (1) in six (6) people in the world will be over age 65 (16%), up from one (1) in eleven (11) in 2019 (9%). Its further projects that by 2050, one (1) in four (4) persons living in Europe and Northern America could be aged 65 or over.  From 2010 population ageing was estimated at 43 million, the population of elderly people in sub-Saharan Africa is projected to reach 67 million by 2025 and 163 million by 2050. In the case for Asia content, it is expected that by 2050, one in four people in Asia and the Pacific will be over 60 years old. The population of older persons (aged over 60) in the region will triple between 2010 and 2050, reaching close to 1.3 billion people.
---
LECTURE
THE NEW PHENOMENON OF ELDERLY HOMES IN RWANDA: ITS PSYCHOLOGICAL AND SOCIAL-ECONOMIC IMPACTS ON ITS BENEFICIARIES LIVES
Ndikumana Viateur
East African Christian Collge, Rwanda
Elderly people in developing countries are becoming especially vulnerable because of the rapid social changes, capitalist spirit and globalization. Community life which protected the elderly is increasingly withering away.  The phenomenon of retirement homes for the elderly is becoming more and more of a necessity. While in developed countries, elderly home or retirement home is something that is so common but in African countries, it is still a new phenomenon. My  contribution will focus on  to which extent the society and government policies and laws care for the elderly homes  and to which extent that phenomenon is impacting  culturally,  socially and  economically   the beneficiaries. 
---
POSTER PRESENTATION
MAKING ELDERLY PEOPLE VISIBLE | ENABLE EXCHANGE | STAY IN CONTACT | MASTER
Frank Schneider
Hochschule Zittau/Görlitz, University of Applied Sciences
The senior college at HSZG includes scientific lectures, panel discussions, seminars & excursions and addresses interested elderly citizens from Zittau, Görlitz and the surrounding area. Reflection on the experiences and opinions of older people who regularly attend an educational program at the university (senior colleg). In Corona times, this is only possible from home using a computer or smartphone.
---